Posted on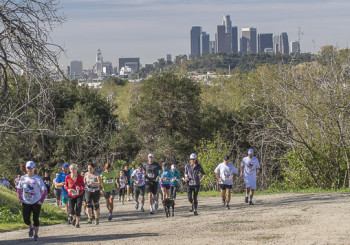 Highland Park California
April 2, 2016 — 8:30A.M.
Proceeds benefiting the Audubon Center at Debs Park and Aztlan Athletics Foundation.
Get ready for our 7th Annual Trail Fun Run. Challenge yourself with a 4-Mile hill run together with over 500+ runners taking the challenge. Be part of this event and treat yourself to a spectacular view of the Greater Los Angeles basin as you run along the course. At the finish, you'll find the beautiful and eco-friendly Audubon Center with some great food, drinks, and music. All runners will receive a goodie bag and receive a commemorative medal. Awards will be given to the top 1st place winner in each age division.
Explore the Audubon Center to discover and understand their ever important cause of conservation and restoration to natural ecosystems. Inside more learn about reptiles, native plants, flowers, the American birds, and so much more.
Located off the 110 freeway, near Mt. Washington / Highland Park Area (2 Miles North-East of the Dodger Stadium)
View more info and register at: www.4MileHillChallenge.com

Share our Postcard: